Falcon Safety Products, Inc. has been manufacturing consumer products for over fifty years. Throughout our long history, we have maintained our commitment to keeping the consumer top of mind and delivering quality products. Every partner in our supply chain adheres to the same uncompromising principles, which is how we can manufacture the highest quality products for our consumers.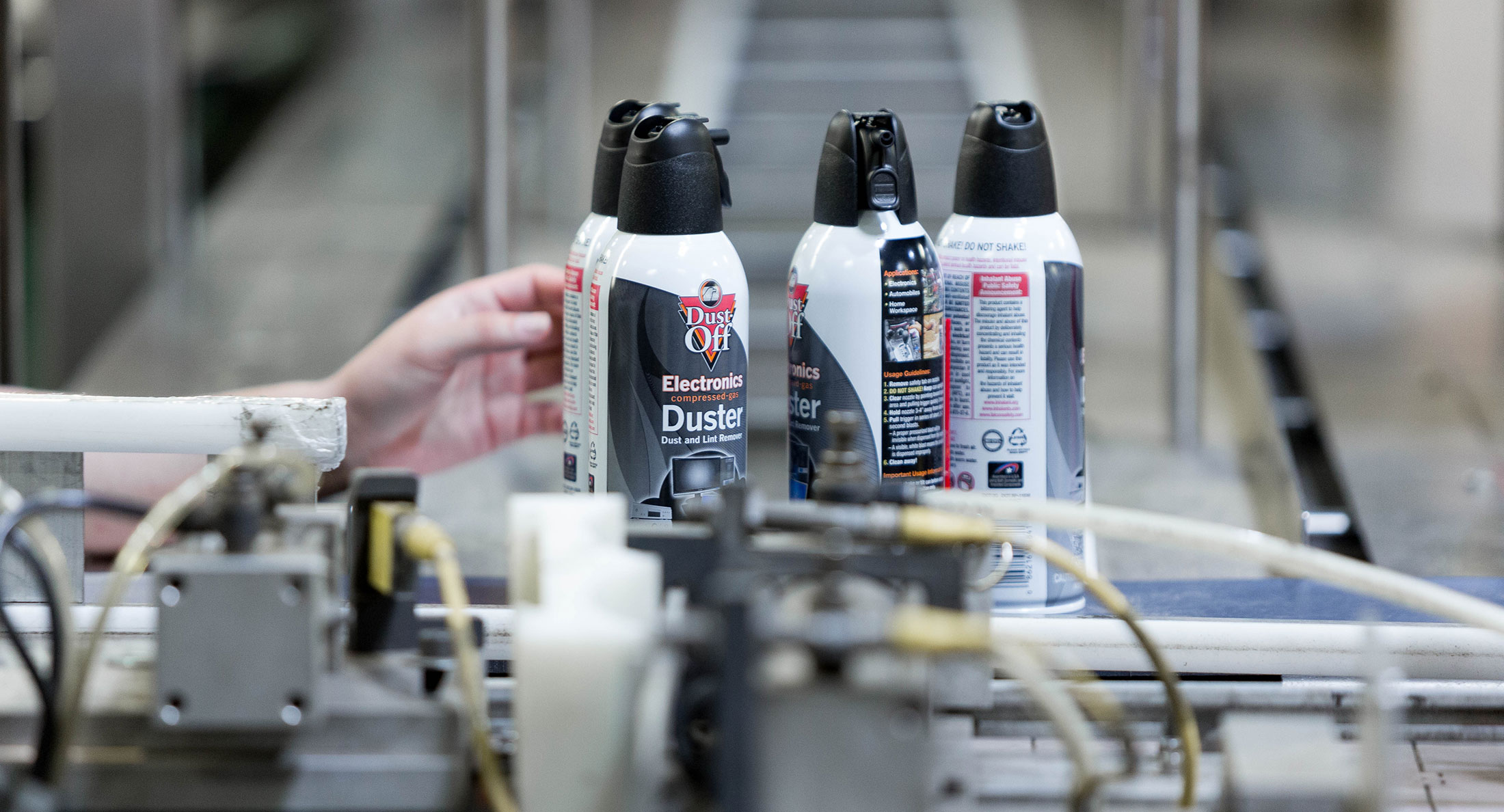 All of our dusters and horns are manufactured at our headquarters facility in Branchburg, New Jersey.
Summary of Falcon's Manufacturing Capabilities:
Falcon has extensive filling experience using Dymel® 152a Difluoroethane, 134a Tetrafluoroethane, 1234ze Tetrafluoropropene and A-31 Isobutane.
Falcon inspects all products from raw components to the final product to ensure the integrity of all finished goods.
Falcon has strong supply chain partnerships to help provide you with the best value for your product.
Falcon is the market leader in labeling compliance and takes a proactive approach toward ensuring consumer safety. Our safety labeling is more rigorous than the law requires.
Falcon is a member of The Alliance for Responsible Atmospheric Policy.